Trade Account
Welcome to our wholesale information pages
BabyRice began life in 2007 supplying new parents with DIY baby hand casting kits. Since then, our portfolio has expanded and now includes bespoke frame making services, inkless printing and engraving services.
Today, we are the supplier of choice for professional casters, photographic studios, maternity units & health trusts across the UK and Europe.
Our Products
Essential Casting Materials
Alginate: BabyRice Skin Safe Alginate is a fast setting alginate powder that produces highly detailed impressions. Perfect for baby hand and foot casts, as well as paw casts, adult hand casts and any other body part you want to cast!
Strong Casting Plaster: For durable casts you need strong casting plaster. BabyRice only supplies Herculite II, a strong stone plaster known for producing hard and durable casts. This makes it very suitable for producing 3d casts which are often subject to lots of handling. Another advantage of Herculite II is that it produces a very white cast, making it the perfect base for a lovely paint finish.
Paints and waxes: BabyRice has a wide selection of shimmertastic metallic paints, which are the most popular finishing option for hand and feet castings. For an authentic metallic finish, BabyRice Metallic Waxes produce a premium finish, which is popular with both baby casts and adult hand casts.
Alginate, strong casting plaster, paints and waxes are the core components of every 3d life casting project. We carry large stocks of all these essentials in our large, centrally located warehouse, so we can despatch most orders within 24 hours*.
Find out more about our casting materials >>
Ready Made & Custom Picture Frames
All our picture frames are handmade on site. We stock hundreds of flat and deep box frames, ready for same-day despatch*. Finding the perfect frame for your next project is easy with our website. If you are still not sure, you can purchase samples of our mouldings and mounts to ensure the colours and textures are right for your project (frame chevrons start at £3.75 each plus postage, mount samples can be sent at no charge but are subject to postage). Don't forget, our experienced framers can make custom picture frames to order within 3-5 working days.
Ready Made Picture Frames: With hundreds of ready made picture frames to choose from in a range of colours, sizes and finishes, you are sure to find the right frame for your next hand & foot cast, photographic or craft project. Our box frames are great for displaying 3d casts, keepsakes and other memorabilia due to their depth - available in 46mm, 70mm and 92mm.
Custom Picture Frames: Need something special? Our expert framers can create the picture frame of your dreams! Simply let us know the moulding and frame size you need as well as the mount details (such colour and aperture sizes) and we'll make it to order.
Find out more about our picture frames >>
Inkless Printing Supplies
Strictly for hospitals, bereavement trusts, memory box fundraisers, funeral directors and personalised print jewellery businesses. BabyRice Inkless wipes capture every detail of finger, hand and footprints. Easy and completely safe to use on even the softest newborn skin, these hypoallergenic wipes are a mess-free way to capture those special prints.
Find out more about our inkless printing wipes >>
Interested in having your own Casting Business?
We have some handy tips for you to consider before you embark on your own casting business. Please click on the image below for more information: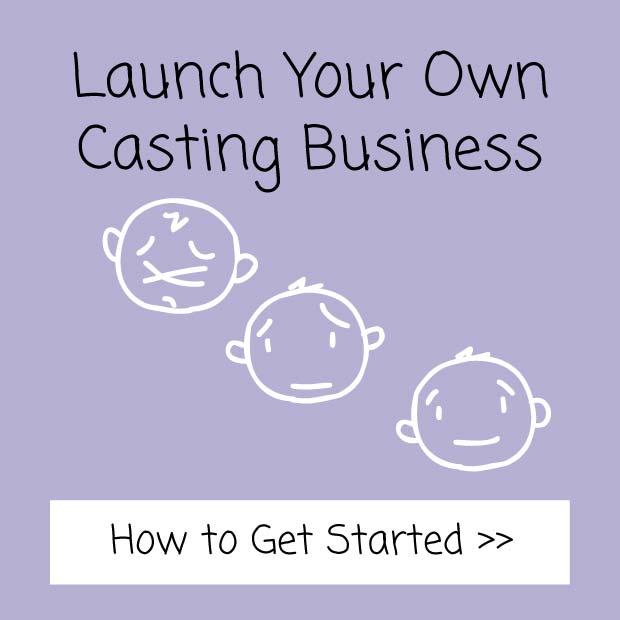 Already an established business?
If you're already an established business, you can apply for a CastingPro account here: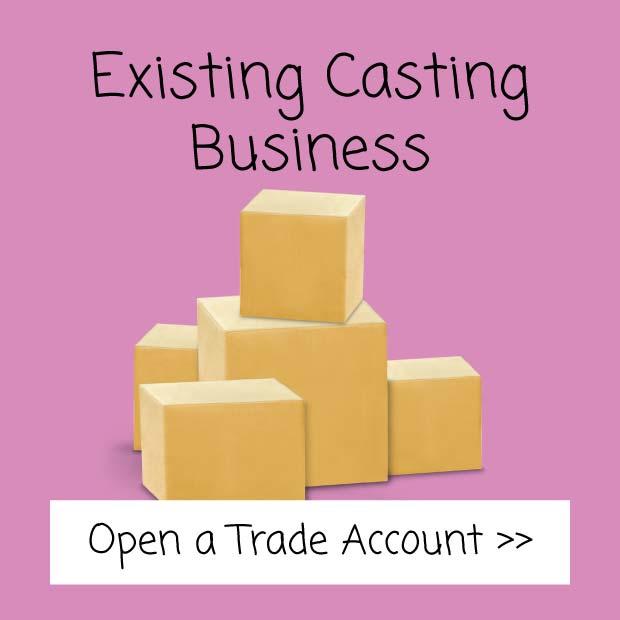 * Order a stocked item before 12.30pm Monday - Friday for same-day dispatch. Orders placed after 12:30pm on Friday will be dispatched on the following Monday.