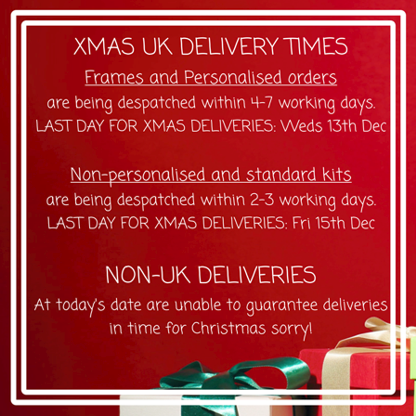 Welcome to BabyRice
Serving our lovely customers since 2006
FREE UK DELIVERY, WORLDWIDE SHIPPING
30 DAY RETURNS POLICY
Hello! You have arrived at the home of the original do it yourself 3D life casting kit company. Whether you're looking for a baby hand and foot casting kit, a family hand casting kit, a couples hand casting kit or alginate and plaster casting materials, you are at the right place.
SHADOW BOX DISPLAY FRAMES & PLINTH BASES
Our handmade, top quality deep shadow box display frames and plinth stand make the perfect display for your hand and foot cast, wedding flowers, your keepsakes and other memorabilia and art.
KEEPSAKE JEWELLERY
Browse our keepsake jewellery range for fingerprint, hand print and footprint charms, pendants, cufflinks and keyrings - beautiful memory and bereavement jewelry for men and women.
CRAFT KITS & KEEPSAKE GIFTS
We have plenty of unique and thoughtful craft kits and gifts for making beautiful family keepsakes and memories of pregnancy, your baby, your pet and your beloved family and friends and the special occasions that occur within our lives. Browse our site and be safe in the knowledge that we have been serving our lovely customers and businesses worldwide since 2006.
Gifts & Holiday Craft Activities
The latest from BabyRice_Keepsakes on Instagram