Customer Gallery - Pet Paw Casts
Pet Paw Casts
There is no better pet keepsake of your beloved fur baby than a 3d paw cast. It's easy to create a replica of pet's paw with one of our many paw casting kits. Here is just a small photo gallery of what our lovely customers have created using one of our kits: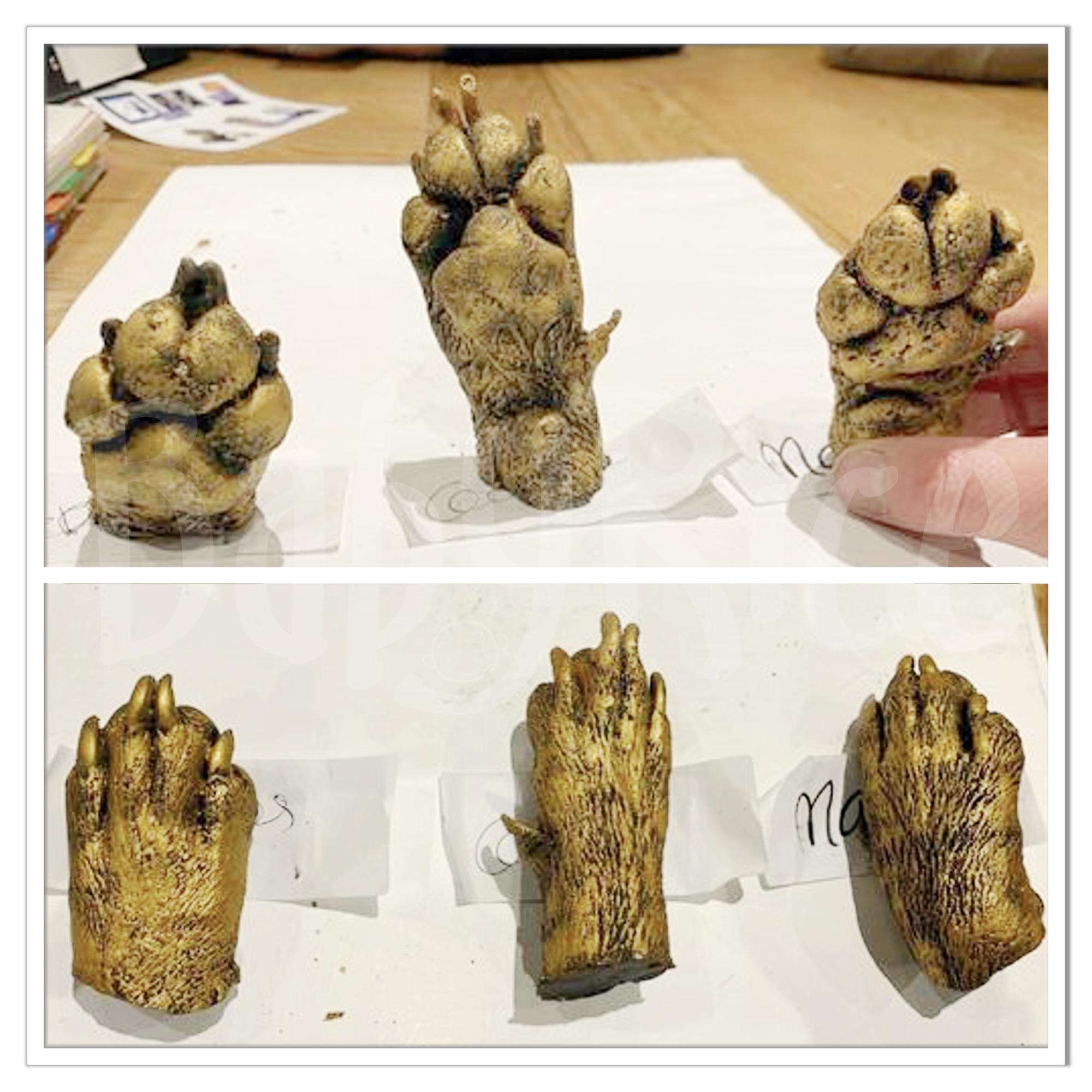 Victoria had excess casting materials left over from her two baby casting kits with frames and decided to make paw casts of her three French Bullbogs with the leftover alginate and plaster. Using our paint finish kit, Victoria painted each paw cast in the black primer and then finished them off with metallic brass wax - what an amazing set of keepsake paw casts, with fabulous detailing of their fur, pads and claws. See our Dog paw casting kit page.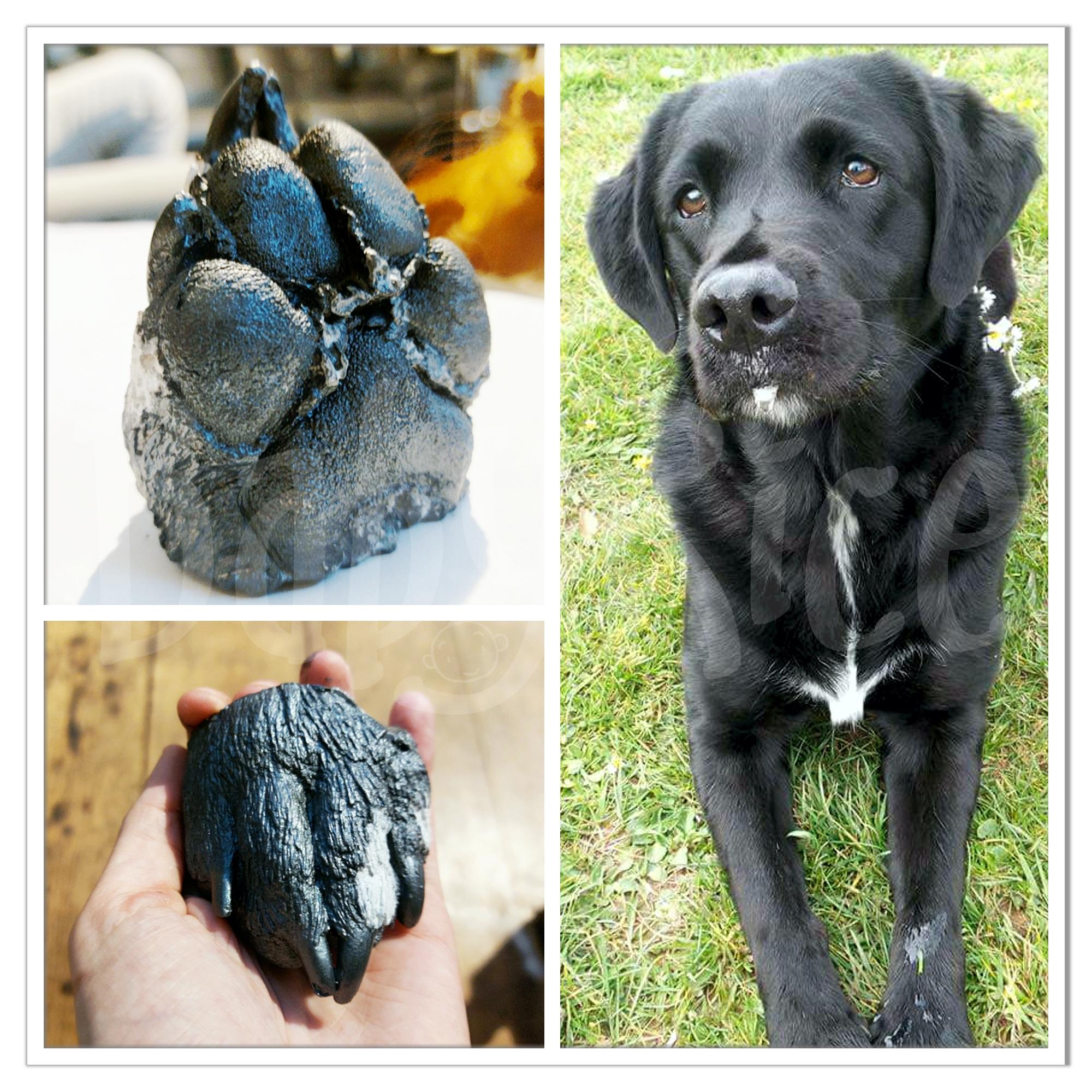 Marico made this paw cast of her beautiful dog Kali before Kali passed away. Marico says: "The casting has come out absolutely beautifully! Honestly couldn't be happier with it. Really appreciate it, I'll treasure this keepsake forever, and will definitely be leaving you a very good review. I've actually ordered a couple more of your kits for the other family dogs too. Thank you so much again for the wonderful product, I honestly couldn't be happier with it and I'll cherish this keepsake forever." You too can create an everlasting keepsake paw cast of your beloved best friend, see here for our selection of dog paw casting kits.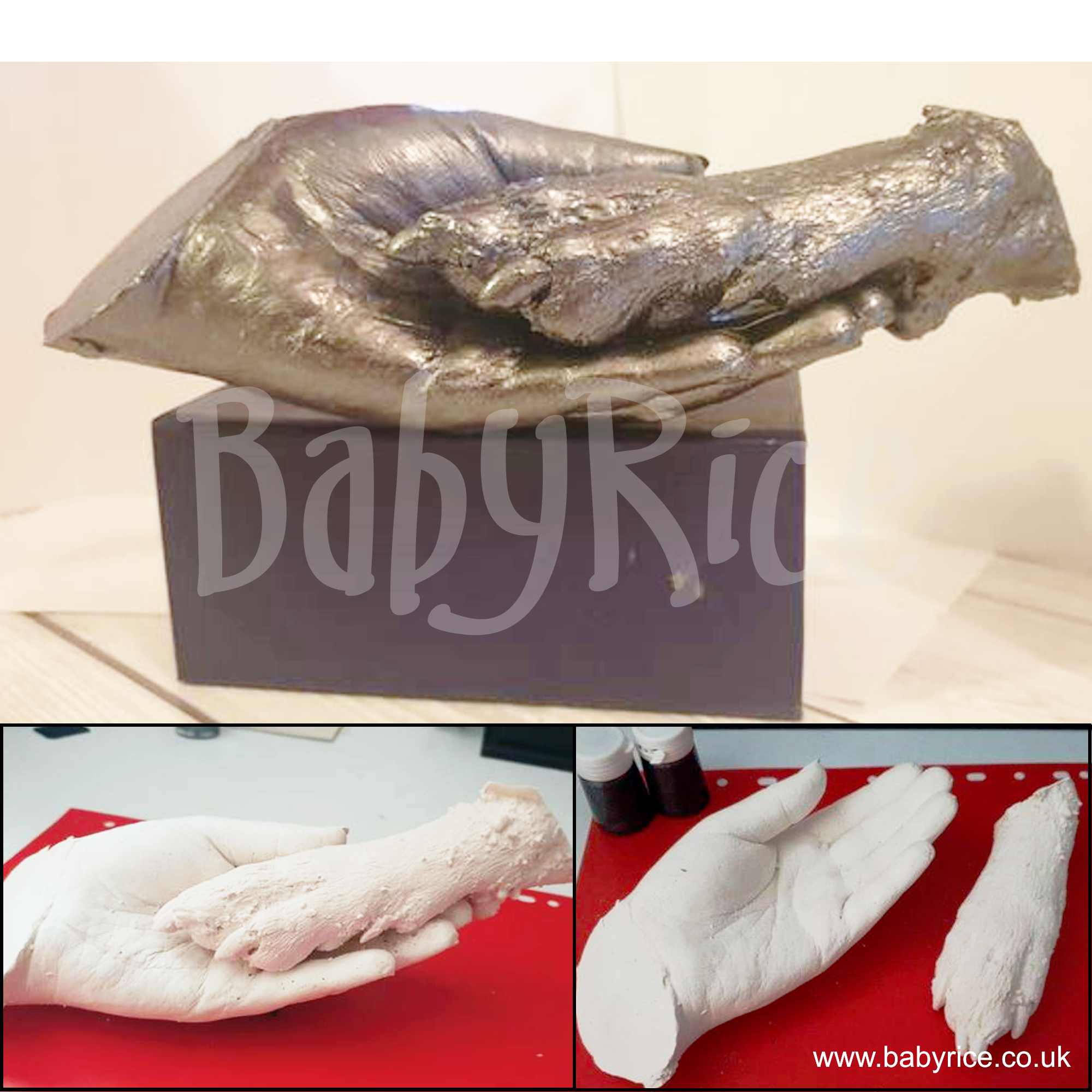 A beautiful memory of a beloved best friend, 'Ginger' made the above using our adult hand casting kit and said "I ordered this and got it delivered the night before my boy took his final journey. As you can see to get the Pose I was after I had to do my hand and Cobalt's paw separately and then put them together. I got him to lay on my couch making sure his legs and paws were hanging over the edge and raised the container off the ground so that it was as comfortable as possible doing all this before I mixed the Alginate. I lubricated his paw as suggested by babyrice as well to prevent it from sticking to his fur. I am pleased with the way it turned out even though it was a little rushed with it being a spur of the moment purchase. I now have a perfect memory of my Boy :) xxxx