Easy Crafts for Kids: Incredible Hulk Inspired Hand Cast
Easy Crafts for Kids: Incredible Hulk Inspired Hand Cast
This entry was posted on 18/10/2018 by Annalisa Soldani.
Despite his foul temper, The Incredible Hulk is one of our favourite superheroes, so we've come up with a fun Incredible Hulk Wall Smash project for you to get stuck into. This super simple DIY hand casting tutorial is a fun make, suitable for adults and kids alike.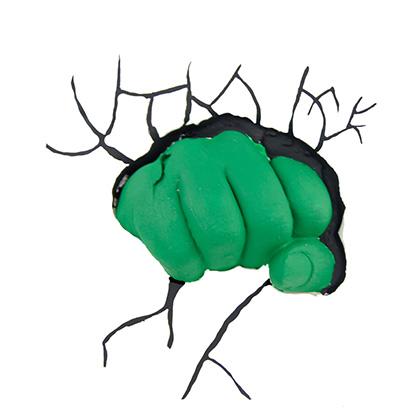 Materials needed:
One bag of BabyRice Skin Safe Alginate
White acrylic paint
Green acrylic paint
A black marker pen - with a thin tip
A square metallic tray or plastic container (approx 15cm x 15cm)
Paintbrush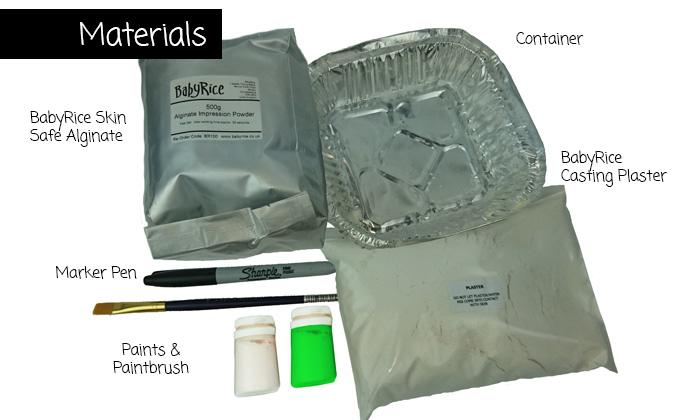 Method:
Step one: Make the Mould
Sprinkle 90g BabyRice Skin Safe Alginate into a bowl of 350ml water. The water should be 30 degrees centigrade. Any hotter, and your alginate mould will set too quickly; any colder and your mould won't set properly. When mixed with 30oC water, BabyRice Alginate starts setting at approximately 2 minutes. This gives you around 90 seconds to mix the alginate and water to create a smooth pink paste. Pour the paste into your tray or container and insert your fist.
Be careful not to rest your hand hit the bottom of the casting container. If your hand does touch the bottom of the container, simply pull it back gently so that the moulding gel is completely surrounding your hand.
When the moulding get sets, it will turn bright pink and feel rubbery to the touch. Once this happens, remove your hand from the alginate mould.
Step two: Make the Cast
Mix 600g of plaster with 400ml water and pour the plaster into your mould, overfilling the mould so that your plaster fills the container to create a square. Leave to dry for 30 minutes to one hour.
Once the plaster is dry and firm to the touch you can remove your cast from the mould. Simply turn the casting container upside down and let the cast slide onto your hand or table. The mould should peel off without resistance. You now need to let your cast dry out for 5-10 days.
Step three: Decorate the Cast
Apply 1-2 layers of white paint all over your cast.
Once dry, it's time to paint the fingers with your green paint. You need a steady hand for this. Don't worry about straying over the lines, you can always tidy up later by covering any unwanted marks or streaks with white paint.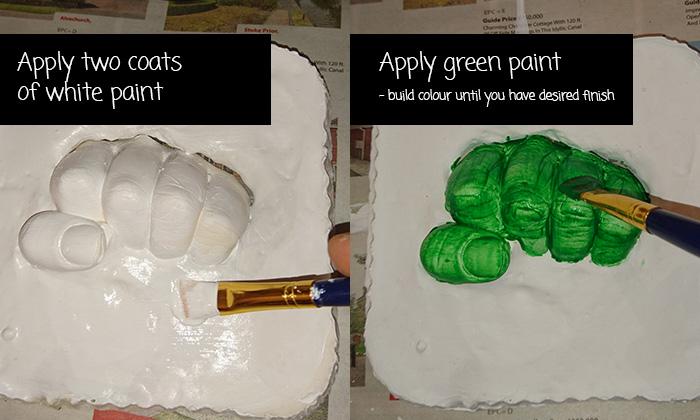 Take the marker paint - a Sharpie is great for this job, and draw the cracks in the wall around the fist.
And there you go, your Incredible Hulk inspired wall smash hand cast in three easy steps.


Buy Materials