Baby Hand and Foot Casting Kits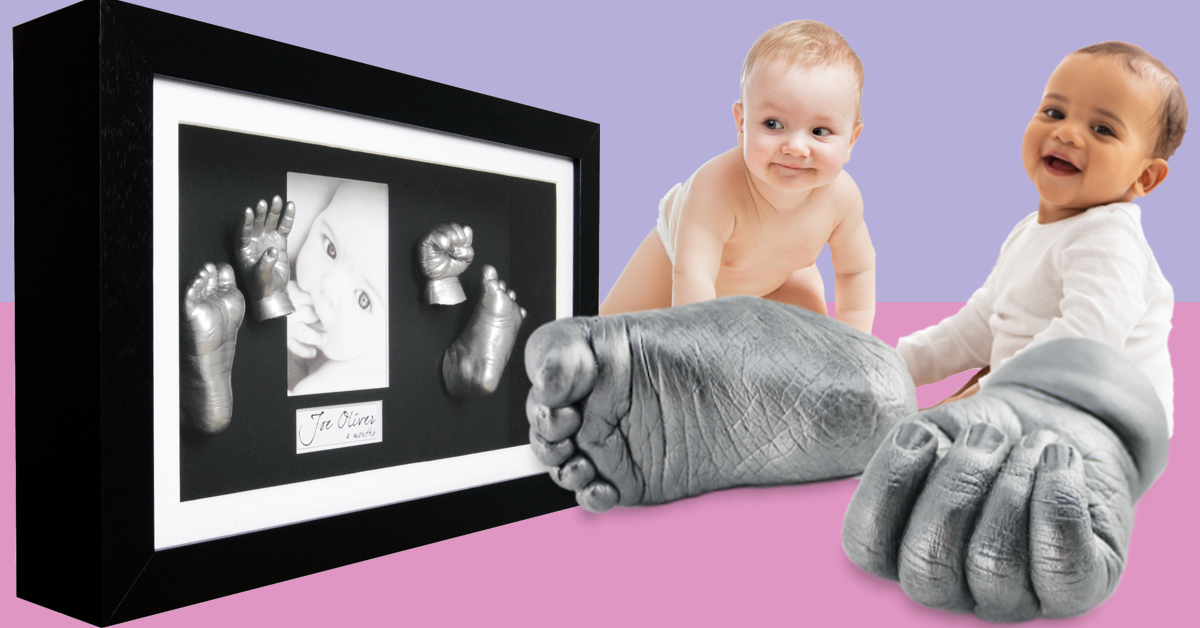 Welcome to BabyRice.co.uk - Your Home for Precious Memories!
Join 1000's of new parents and capture the tiny hands and feet of your little bundle of joy with one of our easy-to-use and affordable Baby Casting Kits.
Preserving these cherished moments is simpler than ever, thanks to our easy DIY home casting kits.
Say goodbye to expensive studio sessions and hello to creating beautiful keepsakes right in the comfort of your own home.
Why Choose BabyRice.co.uk for your Baby Casting Kit?
Preserve Precious Moments
Your baby's tiny hands and feet won't stay that way forever. With our casting kits you can capture a fleeting moment in time and cherish your baby's casts for a lifetime.

Easy and Safe to Use


Our DIY kits are designed with you and your baby's safety in mind. The materials are non-toxic and completely safe for your little one's delicate skin. Suitable from birth.


Create Memories Together


Involve the whole family in the casting process! It's a fun and rewarding activity that allows you to create a unique and personal keepsake together.

Affordable and Cost-Effective


Why spend a fortune on professional casting services when you can achieve the same exquisite results at a fraction of the cost? All of our casting kits contain high quality casting materials, they're budget-friendly and offer excellent value for money.

Step-by-Step Instructions


Don't worry if you're new to casting; our kits come with clear and easy-to-follow instructions that will guide you through the process, ensuring a successful casting experience.

Wide Range of Options


Choose from a variety of kit options, from basic starter kits, large and extra large gift boxed kits and kits with handcrafted display frames to showcase your baby's hand and foot cast in style. We have something for everyone!

Perfect Gift Idea


Looking for a thoughtful and heartwarming gift for new parents or grandparents? Our casting kits make for a meaningful and unique present that will be treasured forever.
BabyRice - Trusted and Long Established
We have been providing baby casting kits since 2006 and take great pride in supplying our life casting materials to well-known and respected companies such as the NHS, hospices and charities. All creating keepsake of loved ones for all ages and stages of life.
Free UK Delivery and Fast Despatch
Baby casting kit orders are despatched within 2 working days. Standard free delivery to UK addresses. Shipping upgrades are available at the checkout.
Create Lasting Memories Today!
Why wait any longer to preserve your baby's precious memories? Order your Baby Hand and Foot Casting Kit today and start creating beautiful keepsakes that will warm your heart for years to come.